Borg Brugghús Beer Event at The English Pub
Comments Off

on Borg Brugghús Beer Event at The English Pub
Borg Brugghús Beer Event Thursday December 7th from 7:30PM – 1AM. // Bruggarar frá Borg Brugghúsi mæta til okkar og kynna til leiks nýjan kirsuberjasúrbjór sem ber nafnið HÖLÖKYNKÖLÖKYN Nr.C10 og er samstarfsverkefni með finnska brugghúsinu Malaskosken Panimo, bruggað í Reykjavík á haustdögum.
The Icelandic beer brewery, Borg Brugghús is taking over the English Pub this Thursday from 7:30PM-1AM. Introducing a brand new beer, HÖLÖKYNKÖLÖKYN Nr.C10, a sour cherry bomb of an acid trip, with pure Icelandic water and a dark undercurrent of Finnish cheer. Plus all beers on draft will be Icelandic from Borg Brugghús on December 7th.
Live music from 10PM and of course happy hour from 4-7PM.
Tap Takeover by Borg Brugghús – These beers will be on draft! // Tap Takeover á Enska Barnum og 12 bjórar frá Borg í boði á krana:
Við hlökkum til að sjá ykkur. // We look forward to see you! Free entry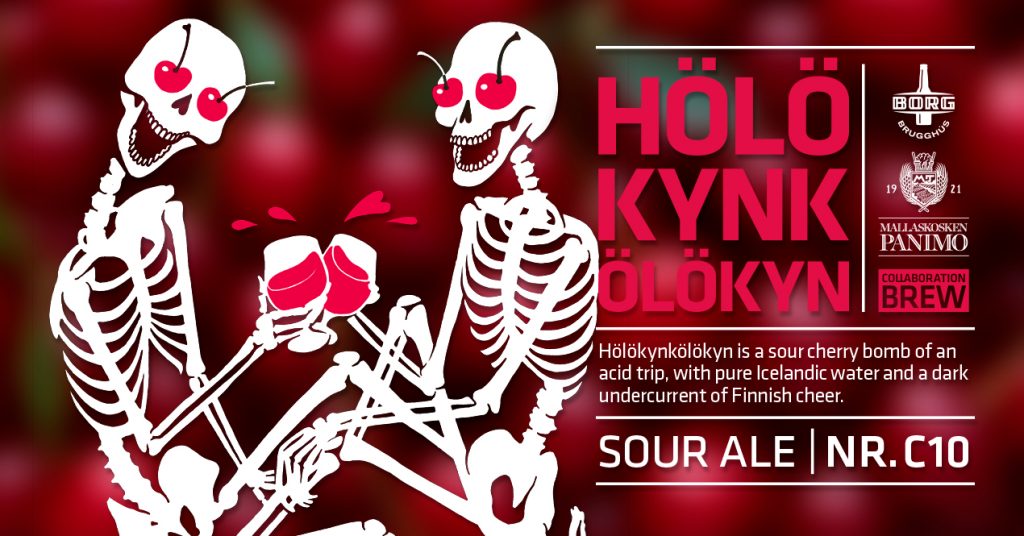 ---
---