German pilsner – Icelandic Bríó is Borg brugghús first beer.
The noble and delicate Mittelfrüh hops from the Hallertau region in Bavaria shine in this crisp and aromatic German-style Pilsner. Bríó is named after the late Icelandic artist and bon viveur, Steingrímur Eyfjörð, whose pseudonym, Bríó, means joy, vigor and vitality. Bríó took the world by storm in 2012, first by winning the German-style Pilsner category at the World Beer Cup, and then being named "World's Best Pilsner" at the World Beer Awards.
The English Pub Reykjavík offers Bríó on draught and in a bottle 0,33L.
Tasting notes: "The pale golden sunlight of this beer is a cheerful sight in winter when it's continues darkness 24/7. The nose has a gorgeous freshness reminiscent of bath salts and freshly baked bread, while the palate has a bitter lemon bite followed bu a dry, crisp finish." – Quote from the book 1001 beers you must try before you die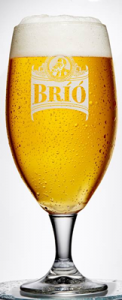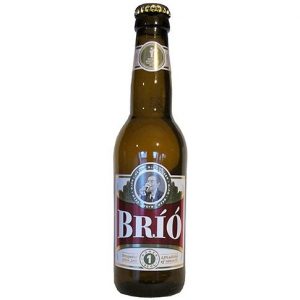 Awards Bríó beer has received: 
World Beer Cup 2012 – Gold – German Style Pils
World Beer Awards 2012 Gold – World's Best Pilsner
World Beer Awards 2013 Bronze – World's Best Pilsner
Global Craft Beer Awards 2014 Gold – Pils