The English Pub is the hottest sports bar on the frozen rock in the N-Atlantic ocean with live music every night with local musicians. Check out the schedule for this month here. For someone feeling lucky, there is the wheel of fortune which you can win up to 1 meter of beer (no joke).
If you are visiting Reykjavík Iceland for the first time then we recommend our famous Icelandic beer platter. Get a taste of four Icelandic beers and a shot of Brennivín Icelandic schnapps aka Black Death. If you enjoy watching live sport events for example English Premier League then The English Pub the the place to visit. The pub offers six full HD screens and two HD tv's.
For years, Iceland has enjoyed a diverse selection of restaurants and often sophisticated bars. However, one tiny grumble occasionally surfaced from the country's Anglophiles – simply that there was no proper "pub". And so the English Pub was born. The English Pub has one of the best selection of beer and whiskey in Iceland. Guests can try 35 brands of beer and 35 brands of whisky. Have a look at our whisky menu here.
From modest beginnings it has built a hearty reputation, seeking out, with the advice and guidance of its dedicated customers, the finest ale available to mankind. Today it offers its enthusiastic clients the chance to taste great beers from around the world, including 15 Icelandic brands. Have a look at our beer menu here.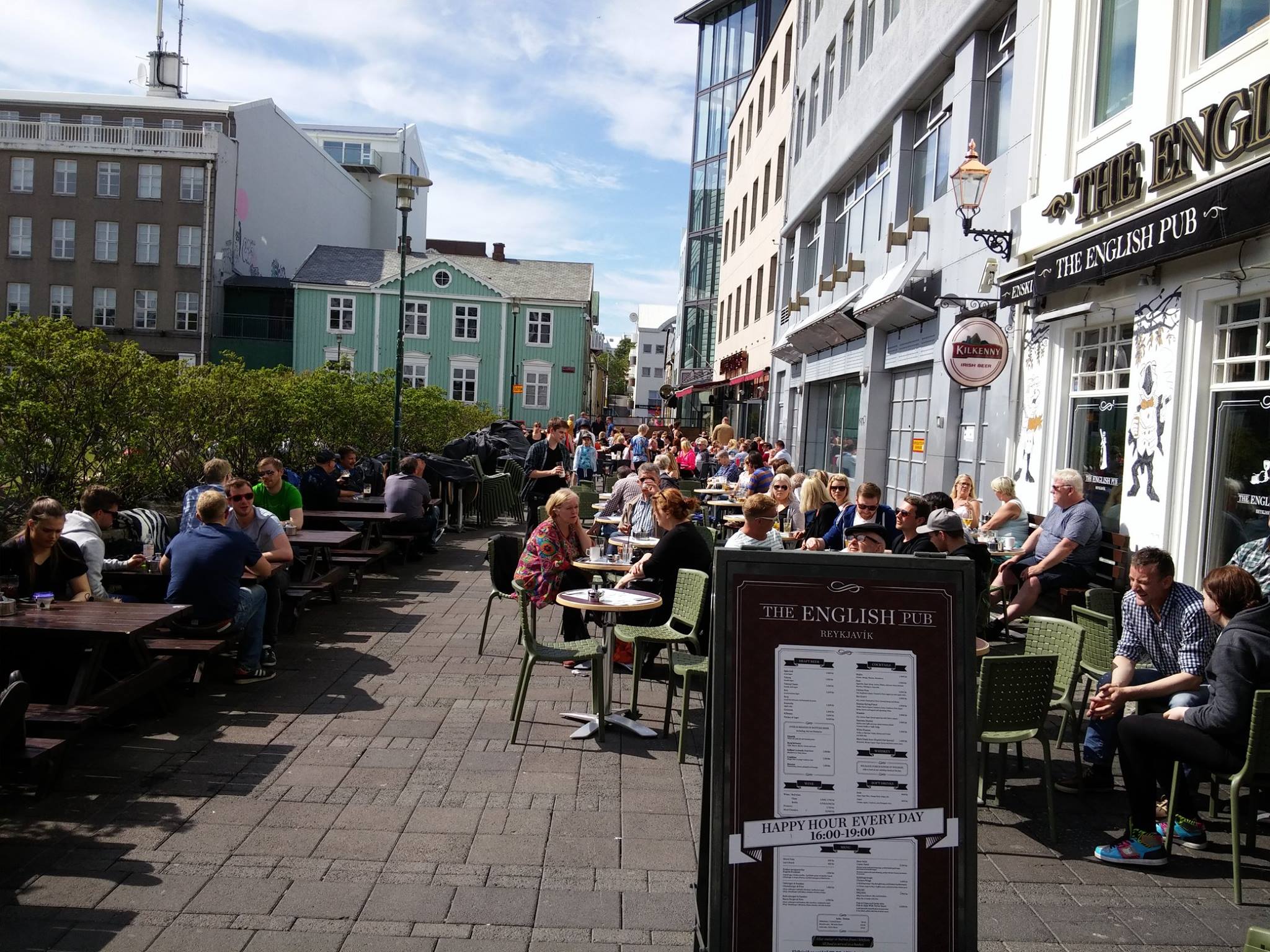 Icelandic Beer Platter
If you are visiting Reykjavík Iceland for the first time then we recommend our famous Icelandic beer platter. For only 2.800 ISK you get a taste of the best Icelandic beers we have on draught and a shot of Brennivín icelandic schnapps aka Black Death.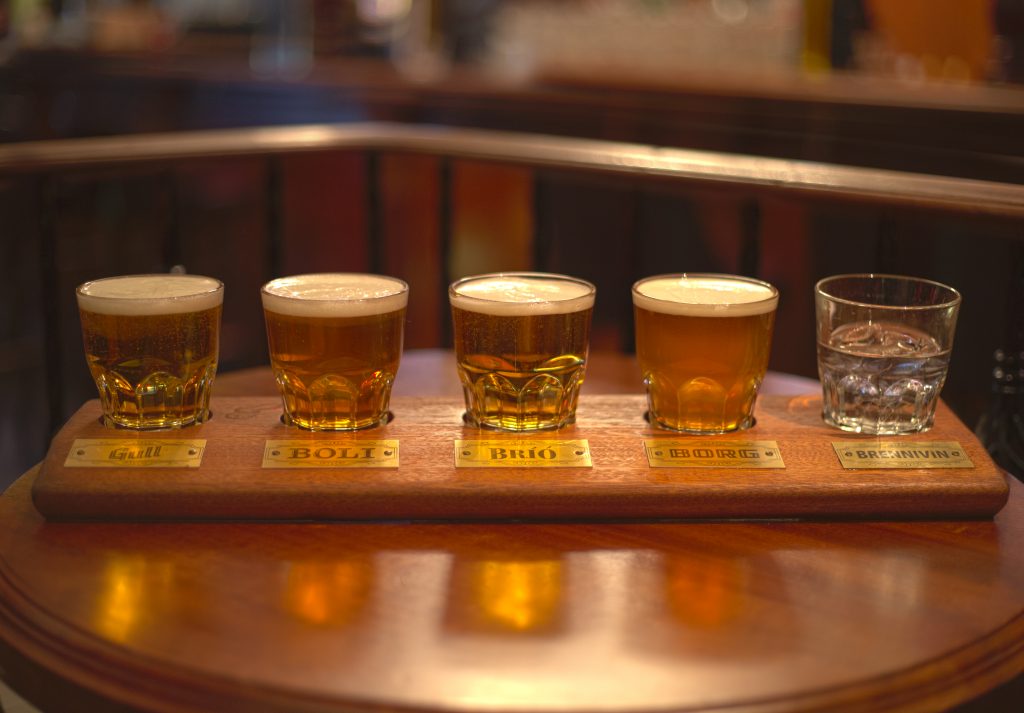 Happy Hour
At The English Pub we offfer happy hour every day from 4-7PM.
Beer on draft: Gull, Tuborg, Tuborg Classic, Carlsberg and Bríó cost all cost 750ISK (0,5L).
Guinness, Kilkenny, Boli, Kronenbourg, Somersby, Úlfur og Myrkvi all cost 850ISK (0,5L).
Red and White wine glass cost 850ISK.
Whisky galore
Not content to rest on its laurels, the English Pub has ventured north of its virtual border and also offers the finest selection of whiskies from around the world. The choice of some great malts includes many of Scotland's finest whiskeys. Numerous Icelanders and world travellers make the pilgrimage to the pub's humble door.
Located at the very heart of downtown Reykjavik, the walls of the English Pub are adorned with hundreds of photographs – like an album of the city's history just waiting to be explored over a beer.
Live sporting coverage is amply catered for, with a choice of 6 BIG HD screens and two TV screens. Inside the pub there is room for up to 150 people, and an outdoor terrace can accommodate plenty more on those sunny days! Whether it is soccor (e.g. English Premier League and Champions League), rugby or golf there area always special offers when live sport events are being broadcast. Live music every night adds to the atmosphere in addition to the happy hour from 4-7PM. Feeling lucky then try the wheel of fortune and you could win 1 meter of beer!